RIDGETRACK NEXRAD Doppler Radar...
Weather for Our area...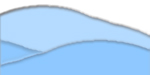 Latest RIDGETRACK NEXTRAD Doppler Radar for our area. Radar loop is derived from data provided by the National Weather Service. Radar may be delayed by several minutes depending upon severity of weather. Please use caution when making decisions based on weather information disseminated on the internet.
If there is no current weather, you can view an archived version of the radar loop here.