ROKU

instructions...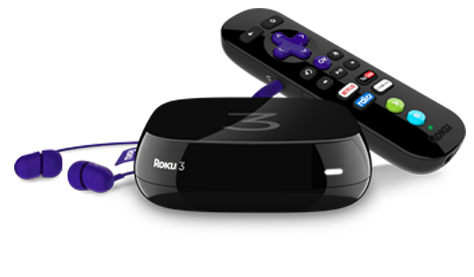 There are two ways you can add RIDGELINE TV to your ROKU:
The first is directly with your ROKU. From the home screen, click the LEFT arrow button to display the list of options. Navigate down to the STREAMING CHANNELS selection, use the OK button to select NEW and you will see several columns of channels. Navigate down to the RIDGELINE TV icon. Click on the icon, and you will go to a screen where you can add the channel. After you do so, RIDGELINE TV will show up at the bottom of your channel list.
Option 2, by computer...
To add RIDGELINE TV to your ROKU channel list, click the following link: (You will need to sign into your ROKU account) ADD RIDGELINE TV CHANNEL
Since you are adding the channel through a web link, it won't show up immediately, as your ROKU only automatically checks for channel and software updates once daily (usually overnight).
However, you can manually update the channel list on your ROKU by going to:
HOME, SETTINGS, SYSTEM UPDATE, CHECK NOW
Your ROKU will add the channel (along with any other channel / software updates). The RIDGELINE TV channel icon will then be displayed at the bottom of your channel list.
You're now ready to start viewing!
For more information about ROKU streaming devices or ROKU-enabled TVs, see the company website at: www.roku.com